Welcome to the PowHer the Vote campaign, a nonpartisan, New York initiative that will ignite and empower a state-wide legion of activists to champion women's issues during the 2016 election season!
PowHer Voters' collective action will influence public dialogue and advance New York State's ongoing fight for women's economic equality.
---
Brush Up Before You Head to the Polls!
Over the past 9 weeks we have covered quite a bit of material but with less than a week until the polling booth is open, make sure to know your facts before you head in!
And don't forget to know where to vote and where your candidates stand! #GOTV!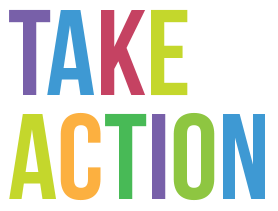 Thursday, November 3, 2016
1:00-2:00PM on Twitter and Facebook
Join us on Facebook and Twitter using #PowHerTheVote to tell us why you are going to #GOTV!
Be Part of the Change
Call elected officials to prioritize policies that affect women's economic success.
---
Who Doesn't Love a Button?
With every donation of $10.00 you can will receive TWO original PowHer the Vote button! Get one and share with a friend!
---
Partners
50/50 in 2020 Coalition*
9-5 National Association of Working Women*
A Better Balance*
American Association of University Women-NYS*
Asian Women in Business*
Bella Abzug Leadership Institute*
Catalyst*
CCI-Center for Children's Initiatives
Center for the Women of New York*
Centro Civico Cultural Dominicano*
Change Create Transform*
Citizen Action of New York*
Collaboration for Construction Women*
Community Service Society
Domestic Workers Alliance
Enterprising and Professional Women New York City*
Equal Pay, Now!
Family Values @ Work*
Human Rights Project/Urban Justice Center*
Inclusion Strategies*
Institute For The Puerto Rican/Hispanic Elderly, Inc.*
International Code Council *
Jewish Women's Foundation of New York*
League of Professional Theatre Women*
League of Women's Voters- NYC*
Lean In*
Legal Momentum*
Make it Work
Momsrising
Nation to Nation Networking*
National Association of Female Executives*
National Council of Jewish Women New York Lakeville*
National Council of Jewish Women New York*
National Council of Jewish Women*
National Organization of Italian Women*
National Partnership for Women and Families*
National Women's Law Center*
New York Civil Liberties Union*
New York Coalition of 100 Black Women*
New York Paid Leave Coalition*
New York State Pay Equity Coalition*
New York Women in Communications*
New York Women in Film and Television*
New York Women's Agenda*
New York Women's Bar Association*
New York Women's Chamber of Commerce*
New York Women's Foundation*
NOW Brooklyn-Queens*
NOW-NYC*
NOW-NYS*
NOW-Westchester*
NY Union Child Care Coalition
NYC4CEDAW
NYS Women, Inc.*
Re: Gender*
ROC United
ROC-NY
Take the Lead*
The Transition Network*
UN Women Metro NYC Chapter*
WNY Women's Foundation
Women in Arts & Media Coalition, Inc.*
Women in Development- NYC*
Women in Health Management*
Women, Chefs and Restauranteurs*
Women's Center for Career Education and Advancement*
Women's City Club of New York*
Women's Fund of Long Island*
Women's Media Center*
Work In Progress*
YWCA of New York*
YWCA Binghamton
YWCA Brooklyn
YWCA City of New York
YWCA Cortland
YWCA Elmira
YWCA Genesee County
YWCA Greater Capital Region
YWCA Jamestown
YWCA Mohawk Valley
YWCA Niagara Frontier
YWCA Northeastern NY
YWCA Orange County
YWCA Queens
YWCA Rochester
YWCA Syracuse
YWCA Ulster
YWCA Western New York
YWCA Westfield
YWCA White Plains
YWCA Yonkers
Zonta International Club of New York*
Zonta of Greater Queens*