Women's health care cannot be marginalized or approached piecemeal.
Reproductive health is part and parcel of women's whole health and they need access to every component from vaccines to birth control to abortion. Women require 100% – caring for whole health means serving all our mental, physical and reproductive health care needs. Although New York is tied for tenth place nationally for reproductive rights, our state law is antiquated and services are limited.
A comprehensive 2015 Health and Well-Being Analysis awarded New York with a C–  and 30th out of 50 states. The grade was based on scoring a 9 indicators including heart disease, breast cancer, diabetes, AIDS, and mental health – all of which NY ranked in the bottom half. Living with a disability or disease amasses an enormous emotional, physical and financial strain on women and their families. 
Join us for our #PowHerTheVote for Healthy Lives + Reproductive Rights Take Action Hour Thursday, October 13th from 1-2:00PM!


This factsheet is a part of PowHer the Vote, a campaign to ignite and equip New Yorkers to advance women's issues in the 2016 election.
Ask Your Candidate 
How can New York State improve women's whole health and better support women's access to comprehensive reproductive health care?
---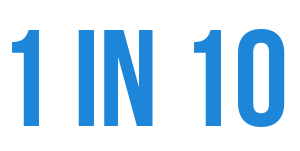 Women are affected in New York by the diabetes epidemic.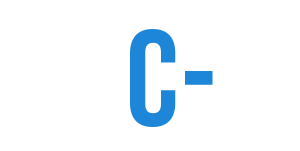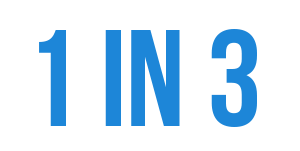 Teen girls cite pregnancy for dropping out of high school.
---
---
Healthy Lives
Diabetes
Racial and ethnic minorities are disproportionately affected by diabetes, especially among the elderly.

The average yearly health care cost for a person with diabetes is $13,700, a cost that is 2.3 times higher than a person without diabetes.
Breast Cancer
Disability  
Heart Disease
LGBTQ Community
LGBTQ youth

are more likely to experience mood and anxiety disorders, depression, and suicidal ideation and attempts than their non-LGBTQ counterparts.

Transgender adults

often face specific challenges to maintaining good health, including harassment and discrimination in medical settings, economic insecurity and lack of access to health insurance, refusal of care, and lack of knowledge among providers about the health care needs of transgender persons.
Reproductive Rights
Teen Pregnancy
HIV/AIDS
The CDC reports

that the estimated lifetime cost of treating HIV is

$379,000

(in 2010 dollars), and that nearly 30% of those living with the virus are

uninsured.

LGBTQ youth

are more likely to experience mood and anxiety disorders, depression, and suicidal ideation and attempts than their non-LGBTQ counterparts.
Abortion
Despite constitutional safeguards, New York law does not allow a woman to get an abortion if her health is at risk or in the tragic circumstance when a fetus will not survive.
New York's outdated abortion law does not affirmatively protect a women's right to an abortion.
Economic Cost of Parenthood
Raising a child to adulthood can cost anywhere between $176,550 and $2 million. Calculate your child's estimated cost by birth year here.
It will cost a middle-class family from NYC nearly $500,000 to provide for the child's first 18 years of life.
It will cost a middle-class American family an average of $245,340 to provide for a child's (born in 2013) first 18 years of life.
---
Resources
Reproductive Health Is Part of the Economic Health of Women and Their Families (National Women's Law Center)
Title X Family Planning Annual Report (Office Of Population Affairs)
Promoting Reproductive Rights and Health (National Institute for Reproductive Health)