At some point, nearly everyone will need to take time off work to tend to a personal illness, care for a dependent family member, or provide for the demands of pregnancy & childbirth. Shouldn't there be workplace practices to let us do so?
Increasingly, companies agree that addressing work-life balance is a good business decision which builds employee loyalty, morale, profitability, and increases the bottom line. The reality is that the "traditional family" with a male breadwinner is now the exception with 7 in 10 mothers working. The workplace needs to reflect this change in society, especially for women who are the primary caretakers.
After passing the landmark Paid Family Leave Policy in 2016, New York is now the leading state in the nation providing this family-friendly workplace practice. The job ahead is to ensure all workers know about these new benefits.
Despite this tremendous achievement, many workers across the income spectrum still battle unpredictable scheduling practices, aren't guaranteed earned paid sick days under federal or NYS law, and working part-time makes it unlikely that a worker will receive any employment benefits at all. Hispanic, LGBTQ, low-wage, part-time, immigrant, and service-industry working mothers are especially at risk of these legislative cracks.
Join us for our #PowHerTheVote for Workplace Practices Take Action Hour Thursday, September 22nd from 1-2:00PM!


This factsheet is a part of PowHer the Vote, a campaign to ignite and equip New Yorkers to advance women's issues in the 2016 election.
Ask Your Candidate 
How do you plan to ensure part-time and low-wage workers have steady and predictable schedules?
---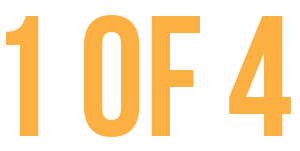 The U.S. is one of only four countries in the
world that does not provide paid maternity leave.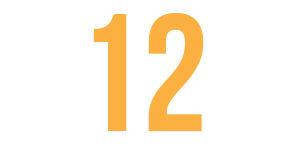 The number of weeks of paid leave employees will
be eligible to take under the fully implemented
NYS Paid Family Leave policy.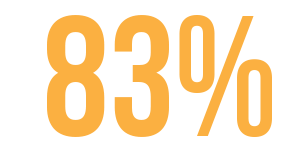 Of retail workers do not have a set schedule.
---
What's Happening In New York?
What's Happening Nationally?
The United States is one of only four countries in the world, and the only high-income country, that does not provide workers with a right to paid leave for maternity
40% of workers–over 51 million–lack access to paid sick days in their current job.
Nearly one quarter of adults in the US have been fired or threatened with job loss for taking time off to recover from illness or care for a sick loved one.
For a low-income family without paid sick days, going just 3.5 days without wages is the equivalent to losing a month's groceries.
Nationwide, Hispanic workers are much less likely to have paid sick days than non-Hispanic white, Asian, or African American workers
---
How does this affect women's economic equality?
Being the main or sole caregiver for the family is the leading cause of poverty for women. It starts with 'the pregnancy penalty', where bias and inflexibility towards pregnant women in the workplace weaken their job security and bargaining power. When caregiving pushes women out of the workforce during their prime earning years, it derails the earnings needed to provide for their children. If they do continue working, low levels of paid sick day coverage disproportionately threaten mothers because they are more likely than fathers to miss work in order to take care of sick children. If they're working part-time, and especially low-wage in the service industry, they are susceptible to last-minute schedule changes that can be incompatible with child care or transportation arrangements. This combination of factors makes it substantially harder for mothers to provide for their children, create long-term budgets, save for retirement, and escape cycles of poverty.
Key Terms
Family Leave: Taken to provide care for a family member who is seriously ill (including a spouse or partner disabled by pregnancy or childbirth), or to provide care for a new baby or newly adopted or placed foster child.
Paid Family Leave: A state-administered program or employer policy that fully or partially replaces the wages of a worker who takes leave to care for a seriously ill family member or new child.
Flexible Use of Sick Time: Sick time that may be used to care for a family member who is recovering from an illness, to accompany a family member to a medical appointment or, in some cases, to care for a new child.
Paid Sick Days: Employer-provided full wage replacement to a worker who takes sick time for his or her own illness or medical appointment or a family member's illness or medical appointment.
Flextime: Provides flexibility in starting and/or finishing times, often centered around a core time when all workers have to be present. Formal flextime schemes may also include comp time arrangements where additional hours worked can be saved to be taken as leave at a later stage.
Predictable Schedules: Calls for at least 2 weeks advance notice, of their work schedules and minimum hours, "Predictability pay"if a scheduled employee is sent home, and the protections to request schedule modification
---
Resources
About Family Leave & Paid Sick Days (Institute for Women's Policy Research)
New York Needs Paid Family Leave Fact Sheet (New York Paid Leave Coalition)
The Need for Fairness in the Workplace (A Better Balance)
New York City is Leading the Way Toward State and National Paid Sick Day Standards (National Partnership for Women and Families)
Families and Flexibility: Building the 21st Century Workplace (NYC Comptroller Scott M. Stringer)
Paid Family Leave FAQs (Community Service Society)
A Necessity, Not a Benefit. NYC's Low-income Moms Discuss Their Struggles Without Paid Family Leave and Job Security (Community Service Society)