The gender pay gap is real and no, it's not just a "woman's issue" for New York State.
The lack of equal pay hurts women, their families, and the whole economy. Despite factors like industry, occupation level, education, and work experience, at least 41% of the wage gap is due to bias, harassment, and discrimination. More than ever, women as a whole hold more educational credentials than men, but women are still undervalued and underpaid as soon as they enter the workforce.
It only worsens as women's careers progress. LGBTQ women, women with disabilities, women of color, mothers of color, single mothers of color, and most dramatically, single mothers of color in the low-wage workforce, suffer above all.
Join us for our #PowHerTheVote for Equal Pay Take Action Hour Thursday, September 16th from 1-2:00PM!


This factsheet is a part of PowHer the Vote, a campaign to ignite and equip New Yorkers to advance women's issues in the 2016 election.
Ask Your Candidate 
How can NY State continue to address closing the gender wage gap?
---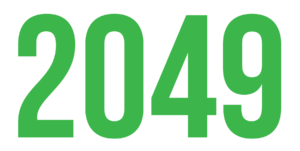 The year that New York will close the
wage gap if it continues on its current course.

The total amount that New York
women lose yearly due to the wage gap.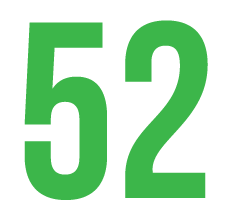 The number of the weeks of groceries a NY woman can provide for her family if there was no wage gap.
---
What's Happening In New York?
With the help of advocates, NY passed an important Equal Pay Pay Bill in 2015 which provides protections to discuss salary, close loopholes and increase damages, effectively ensuring employers follow wage laws.
Even though we are ranked the second best state in the country, if New York continues on its current course, research predicts the gender-based wage gap will close by 2049–another 33 years.
Women are underrepresented in high-wage jobs and overrepresented in low-wage ones.
All year long the PowHerNY Equal Pay Campaign
What's Happening Nationally?
---
The Wage Gap for Women of Color
American women who work full time, year round are only paid 79 cents for every dollar paid to men. For women of color the gaps are even larger.
Percent of NY Population in Poverty
What a Woman Earns for Every Dollar a Man Earns in NY
The Lifetime Wage Gap for Women of NY

Women Overall

15.7%

86.8¢

$271,960

Asian American Women

18.9%

80.3¢

$486,000

African American Women

21.7%

66.1¢

$837,280

Native American Women

24.5%

60.8¢

$968,320

Latina

27.1%

55.5¢

$1,099,000

Female-Head of Families
(compared to fathers)

39.2%

75¢

$600,000
Do mothers and soon-to-be mothers experience the wage gap?
Better protections for pregnant workers, like the new pregnancy accommodation law in NY, are key to equal pay by helping women keep jobs, enter non-traditional fields, have healthier babies, and avoid the spiral of poverty.
Compared to non-mothers, mothers are typically recommended for significantly lower starting salaries, are perceived as less competent, and are less likely to be recommended for hire.
Is There a Wage Gap in the LGBT Community?
What About Women With Disabilities?
Key Terms
Wage Gap: The "wage gap" is the additional money a woman would have to make for every dollar made by a man in order to have equal annual earnings.
"What a woman makes for every dollar a man makes": The ratio of women's and men's annual median earnings for full-time, year-round workers.
Lifetime Wage Gap: The wage gap a woman experiences over a 40-year career compared to a white, non-Hispanic man.
---
Resources
The Simple Truth about The Gender Pay Gap (Spring 2016/AAUW)
The Wage Gap: The Who, How, Why, and What To Do (Spring 2016/ National Women's Law Center)
Know Your Rights: Equal Pay in New York (A Better Balance)
Status of Women in the States (Institute for Women's Policy Research)